The past couple of years have been a ride, regardless of industry hasn't it?
As a gigging musician this past season has been... a lot. 
From the cancellation of all live music gigs in 2020, to developing tendinitis this past fall during guitar practice, to working through some personal losses in family and relationships -- the past 24 months have been bumpy, but also peppered with blessings. 
Some of the Blessings & Getting Back To Music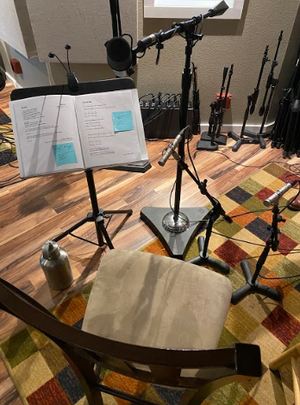 Since last on the scene: 
I have grown my network online, connected with a house music producer based in Atlanta, and wrote an danceable love song, "Flawless", that he is producing --- watch for it later this year!  
I've invested in vocal lessons, drafted some new songs, and gotten into studio to for my first few recording sessions. 
I created my first original track for film to help promote a dear friend's first produced short film, Outlawz, (which was filmed in our stomping grounds in Tacoma, WA). 
Writing a song inspired by the two, sassy and saucy female protagonists in her film stretched me beyond my typical love song vibes, and I'm really proud of the edgy and experimental a capella single that will be available this year as part of the Outlawz soundtrack. (Watch for updates on the film's release and festival circuit!).  
I've also questioned and reflected on why, three years in to my life reboot in Colorado, I'm still creating a life that prioritizes investing my energy into music creation.
My dream is to continually grow as an artist and creator as I use my love of songwriting put a little more love, truth, beauty, and connection in the world. If I can do that before I die, it'll be a life well lived. 
If your heart and lived experiences rhyme with any of my songs, and if you see yourself in them, or feel a bit less alone on this journey of being human in hearing them, please let me know here on the blog or on social media.
Hearing from you and feeling your support means the world to me!